Alpaca Oracle again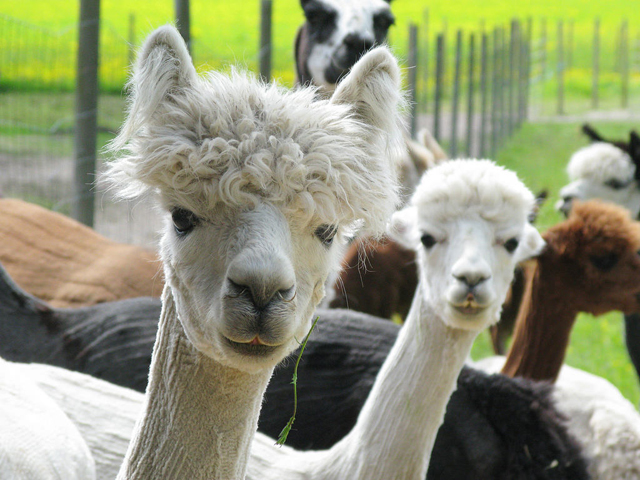 Alpaca Oracle is happening again in Alpaca Fuente farm in Lohja, Finland 24. of September. The Oracle is part of the Pixelache 2015 Living Spaces Festival. !!Read more and register to take part in the festival website!!
Alpaca Oracle aims to ask help and advice for humankind from other animals. It looks at the possibility of expanding human understanding on the present state and future prospects of life on Earth by practising the skills of inter-species communication or telepathy. Alpaca Oracle sessions search for emphatic connection to other species and trough that a deeper connection to the ecosystem we live at. Alpaca Oracle invites people to practise the communication with one of the biggest alpaca herds in Finland.
Please read more about Alpaca Oracle in this website.
Added after the Alpaca Oracle:
Please see images of this Alpaca Oracle at http://bit.ly/1NSgnZA
This Alpaca Oracle was in collaboration with movement artist Eija Ranta. We spent days living with the herd, experimenting with different ways to communicate (mainly meditation) and ended up using a lot of chanting.