Holding Space with Yarrow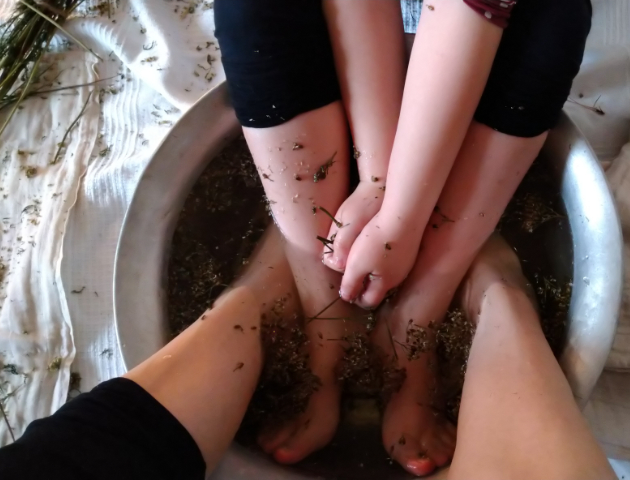 Holding Space with Yarrow / Akantupakilla was live broadcasted in Senses of Sustenance & Bunkers event in 14. – 16.5.2020. The event was originally planned to happen live in Seinäjoki Art Hall and other locations in the area but was moved to online due to COVID-19 pandemic.

Holding Space with Yarrow is a participatory and performative session that engages with yarrow through hydro bodies, healing and meditation. Yarrow is one of the oldest plant remedies used as a cure for many different ills, as its numerous names remind us. Yet what may this powerful plant, which many consider merely a weed, mean for us today? How could its voice be heard in human communities?

Holding Space with Yarrow is a participatory performance that requires physical presence. This was the first attempt to create the performance trough virtual, broadcasted platform and experiment how empathic inter-species communication can happen without the participants being in the same space.

Thank you to Seinäjoki Art Hall, Pixelache, Alan Bulfin and the other fellow artists Charli Clark and Elina Vainio.